The band play at a variety of gala's, fete's, shows and other events throughout the summer as well as doing concerts periodically and private functions as required. We can normally tailor the music to your requirements, marches, light music, hymns, etc. If you are interested in hiring the band then please contact us here.
Sunday 18th April 5:00-5:30pm - Look North presenters' Yorkshire charity sofa pull - Haworth Main Street
To celebrate 50 years of the BBC's Look North programme the presenting team are pulling their sofa through the streets around 50 Yorkshire locations in 8 days.
On Sunday 18th March they will be pulling it up the Main Street in Haworth and the band will be playing at the top to welcome them.
For more details see the BBC website.
Saturday 7th April 7-9pm - West Lane Methodist Church
The church is holding a concert which includes the band. Please contact the church for further details.
Saturday 12th May Times TBC - The Bronte Gathering, Cullingworth Fields
We are returning to help raise funds for Sue Ryder Care Manorlands Hospice.
More information about the event can be found here
Sunday 3rd June 2:30 - 4:30 pm - Pudsey Park
Last year was the first time we played in Pudsey park and we are pleased to be returning this year.
Sunday 10th June 2-4 pm - Haworth Bandstand in Central Park, Haworth
The band are pleased to be playing again at the bandstand in the park.
We were at the opening of the new bandstand in June 2014.
More information on the opening and some pictures can be found here
Friday 29th June 2:45-3:45 pm - KWVR Oxenhope Railway Station - 50 years anniversary
Recreating the re-opening of the Keighley Worth Valley Railway 50 years ago which the Haworth Band played at.
We will be playing on Oxenhope Station for the arrival of the special trains.
More information on the 50 year celebrations can be found here
Sunday 8th July 1:30 - 2:30 pm - Manorlands Hospice Garden Party
We are pleased to be again playing at the opening of the Manorlands Garden Party.
Please come along to support it.
More information about Manorlands can be found here
Saturday 14th July afternoon - Oxenhope Fete in Millenium Green
More information about the Oxenhope Millenium Green can be found here
Saturday 25th August - Malham show
More information about Malham show can be found here
Saturday 22nd September evening - Mount Hermon Chapel, Addingham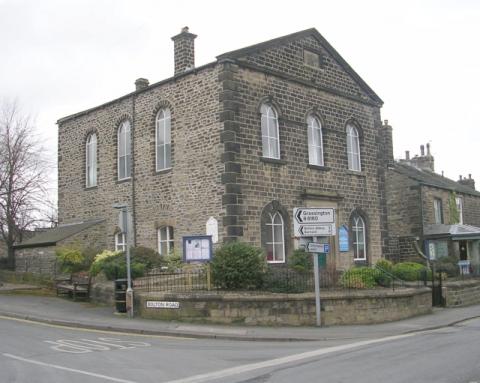 More information about the chapel can be found here
Sunday 11th November - Haworth Remembrance Service 10:45
Also at the Cenotaph at midday.
Monday 3rd December 8-10pm - Crosshills Conservative Club
Saturday 15th December - Haworth Brass Band weekend - Times TBC
Sunday 16th December - Haworth Brass Band weekend - Times TBC